Our bariatric transport service 
Our bariatric transport service is designed to ensure a safe and dignified solution for patients whose weight or condition requires specialist transport. It is available 24 hours a day, 365 days a year.
We can provide a one-off journey for a patient or a regular service on a mid-long term contractual or framework basis.
Since 2002, we have provided a specialist bariatric ambulance service to a number of organisations. For example, NHS East of England Ambulance Service, NHS London Ambulance Service, local councils and authorities, and others.
Our pioneering work within this field has previously attracted media attention. Our service was highlighted as enabling complex-need patients to attend hospitals and appointments which they would otherwise be unable to attend.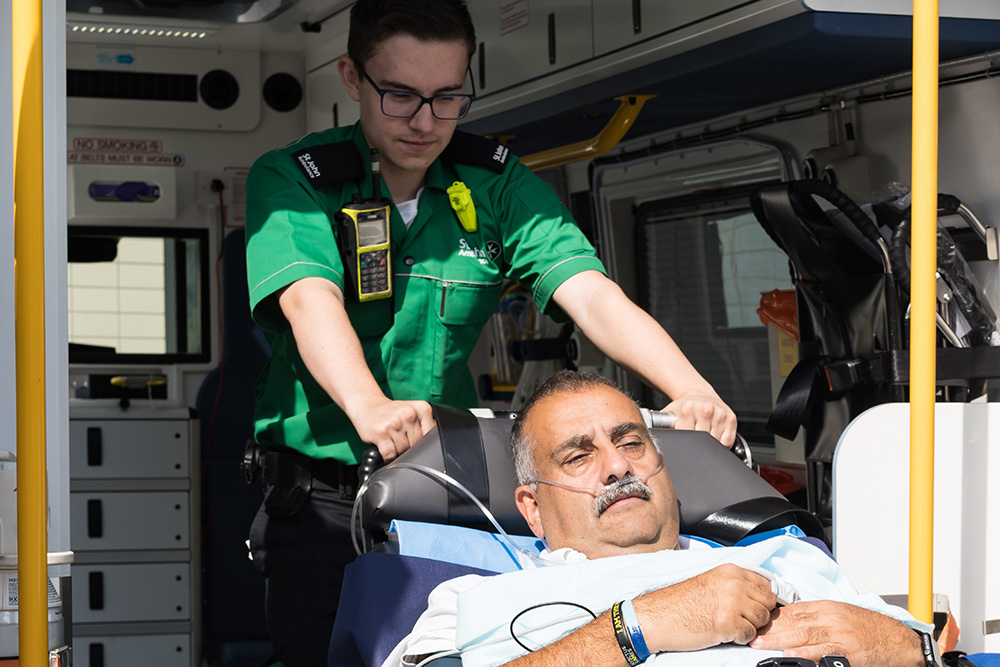 Safe, specialist bariatric ambulances
Our bariatric ambulances are modified ambulances which include specialist bariatric moving equipment and extra wide access. They are also fitted out according to A&E standards.
Professional and caring staff
Our expert crews are all trained in manual handling to at least Emergency Medical Technician (EMT) level. They also complete a specialist bariatric training programme. All are qualified 'blue light' drivers.
Our crews are always sensitive to the needs of the patient and their family, and are focused on delivering the very best patient outcome. Their priority is to ensure patient comfort, dignity, and respect is maintained at all times. 
Prioritising safety
We have developed safe systems of working and comprehensive risk assessments for all our bariatric work. These practises have been designed to offer an enhanced level of protection to our customers, our partner agencies, and our staff. They have also been assessed and approved by the Ambulance Trusts.