Our paediatric and neonatal transport service
Our paediatric and neonatal transport services provide specialist transport for critically-ill children and babies. This includes out-of-hospital care, emergency retrievals, planned transfers, and inter-facility transfers/repatriation. We run 24 hours a day, 365 days a year.
We are currently delivering specialist ambulance solutions for the following paediatric and neonatal transport networks: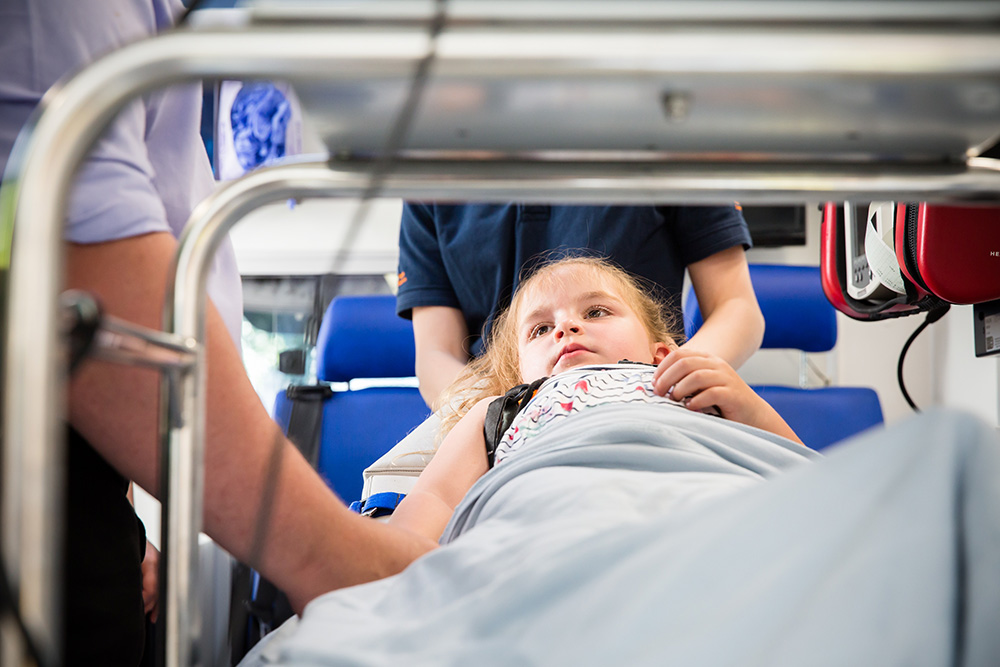 Caring, specialist paediatric and neonatal staff
Our staff are skilled and committed professionals who specialise in working with babies and children. We have substantial experience of providing neonatal and paediatric transport. We can respond to a wide range of clinical needs and scenarios. Our crews are always sensitive to the needs of the patient and their family. We focus on delivering the very best patient outcome.
All our drivers have in-depth knowledge of the preferred routes. They are responsible for ensuring all necessary kit is present and correct. They are also responsible for maintaining high standards of cleanliness in their vehicle for effective infection prevention and control. 
Bespoke, innovative vehicles
We've worked closely with neonatal and paediatric clinicians to create innovative and bespoke specifications for our vehicles.
Our vehicles include:
full climate control
self-closing door mechanisms
air suspension for a smoother ride
specialist neonatal and paediatric equipment
Additional equipment and features can be added as required, depending on clinical need and contractual requirements. These are specifically suited to the needs of each service and enable a much better patient experience.
All of our ambulances can carry two clinical staff to travel with and treat patients in transit where necessary.