Monday 13 March, 2023: A second safe space where St John Ambulance volunteers provide lifesaving support and care to people on nights out has re-opened in Birmingham.
Located on Broad Street, the St John volunteers who work there help those in the city who have had too much to drink, feel unwell, unsafe or need some practical help to get home . The site is the second to be based in the city, the first launched in 2019 at the Arcadian.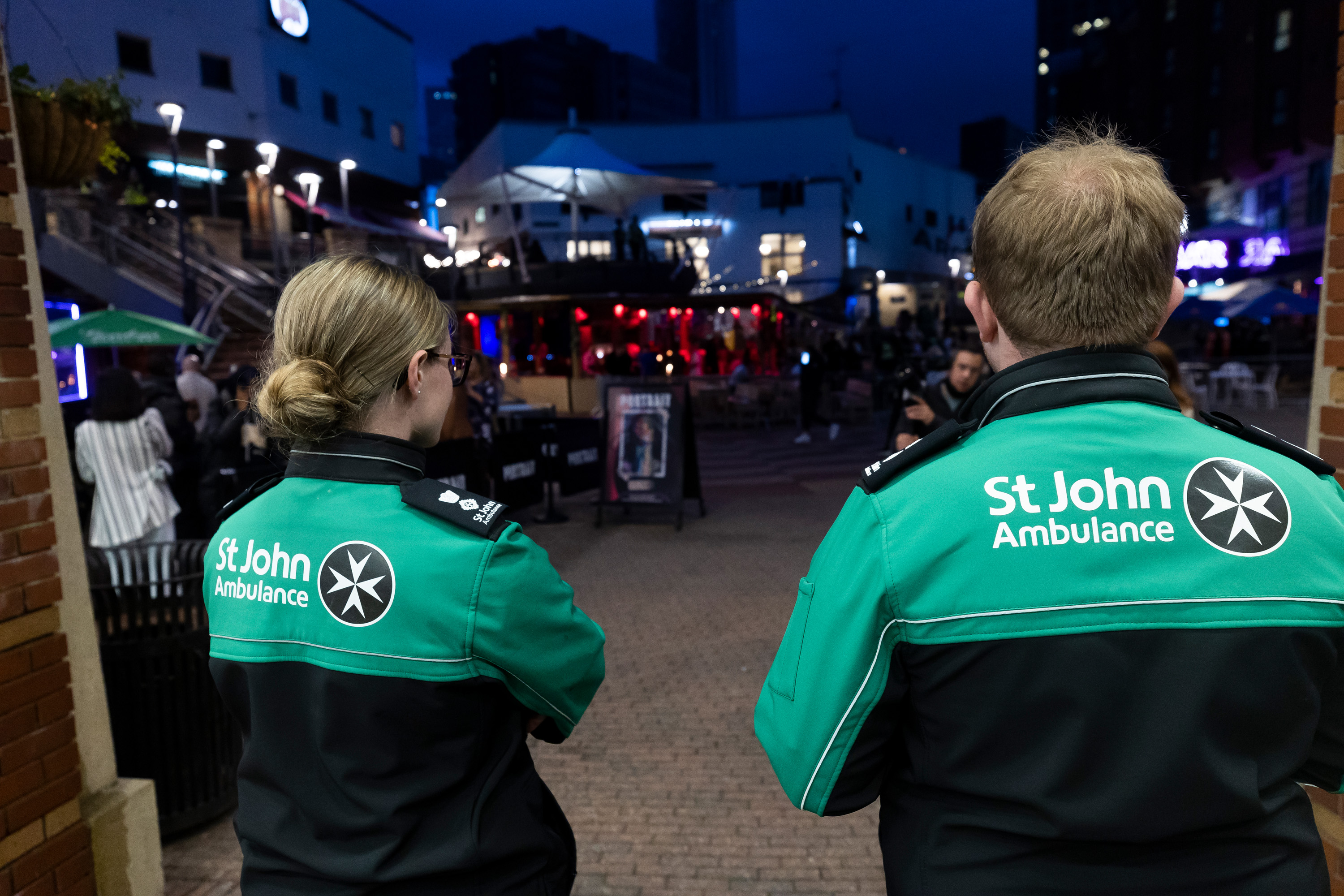 Both Birmingham sites run in partnership with West Midlands Police and the local Police and Crime Commissioner and help keep people safer, while reducing avoidable trips to busy A&E departments.  
During its opening weekend last month, volunteers gave medical treatment to 12 people for several conditions including alcohol intoxication, suspected spiking, and treatment for a seizure. A further 10 people received non-clinical support including arranging transport home ensuring people get home safely.
The Broad Street site will operate on the last weekend of each month easing the surge in demand for NHS services, which typically occur across pay day weekends.

St John Ambulance Community Operations Manager, Chris Miles, said: "St John has been working with West Midlands Police and other partners to help keep those enjoying a night out safe in Birmingham City Centre for several years.
"The re-opening of the second site on Broad Street ensures our volunteers can continue to reduce pressures on local NHS services, and the police, by providing a safe space to triage and treat injuries on site, lessening the need for avoidable trips to busy A&E departments.
"Our aim is to help anyone who needs it and get people get home safely on a night out. We're already seeing the great impact our amazing volunteers are making through their lifesaving work and care in the city.
"We'd encourage anyone on a night out who feels they need help, medical or otherwise, to visit one of our Safe Spaces so they can get the treatment and support they need."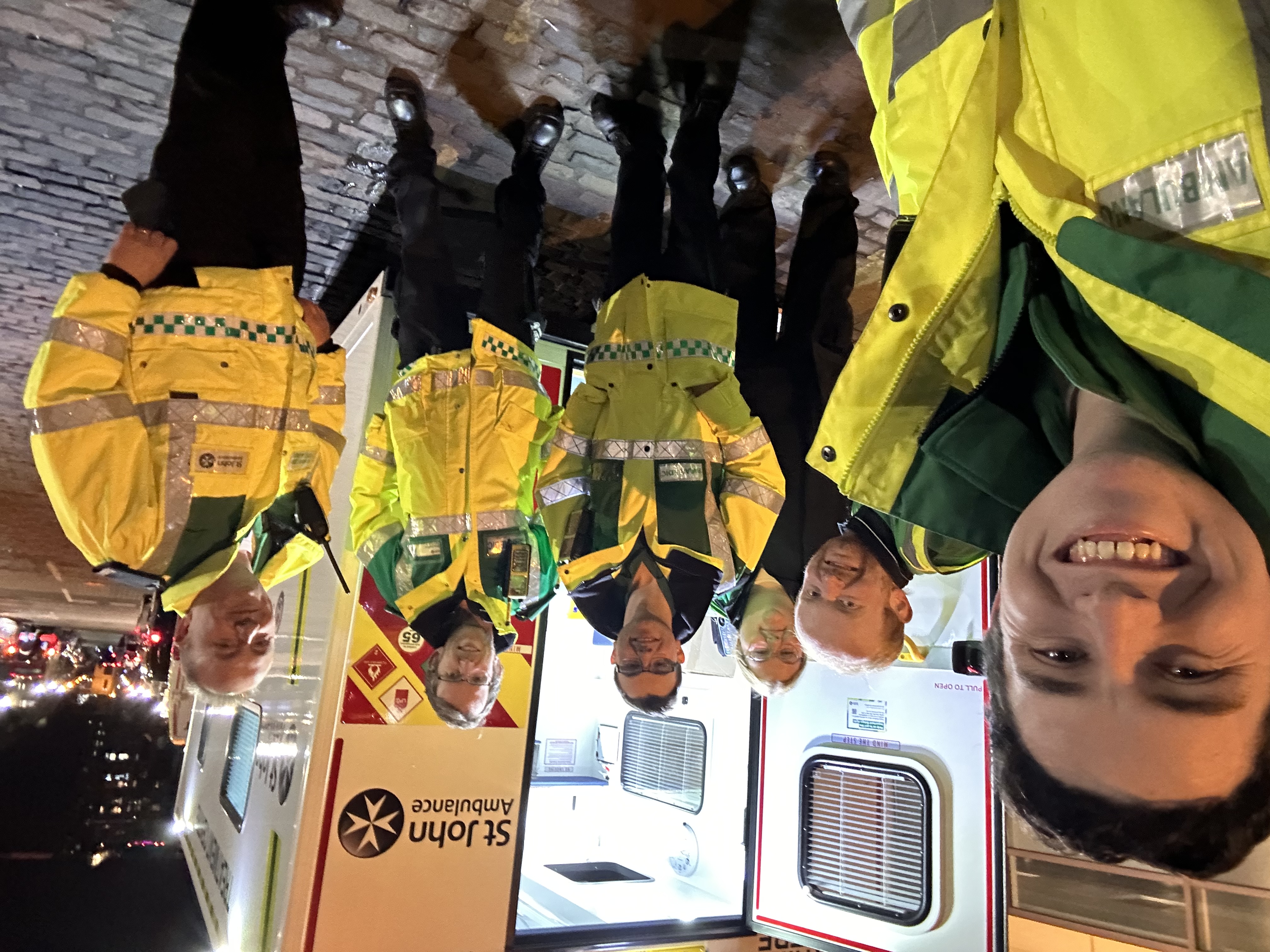 West Midlands Police and Crime Commissioner, Simon Foster, said: "Patients included a seizure, an overdose, an assault and others who were intoxicated.
"Overall, the team has reported it was a very successful return. The street briefing gave positive feedback and venues, the Business Improvement District (BID) and officers were very pleased to have us there. 
"It's vital people know about the Safe Spaces that are available to them on a night out in Birmingham.
 
"We all know that it's easy to run into trouble on a night out and I want people to be aware that help is at hand, so we can prevent and reduce the number of people who needlessly become victims of crime.
 
"I'd urge anyone who feels they might need help and support, to head to the Safe Space in the Arcadian or on Broad Street, where they will be looked after."
The sites are now funded by the PCC and the Birmingham and Solihull NHS Trust and is open between 10pm and 5am on the last Friday and Saturday of each month.
More information about St John's Night Time Economy programmes is available at Night Time Economy | St John Ambulance (sja.org.uk)