Thursday September 23, 2021: Two of St John's cadets have appeared on BBC's Crimewatch Live. No, they're not wanted by the authorities, instead they are showcasing some of the crucial work undertaken by St John's newest youth programme, Young Responders.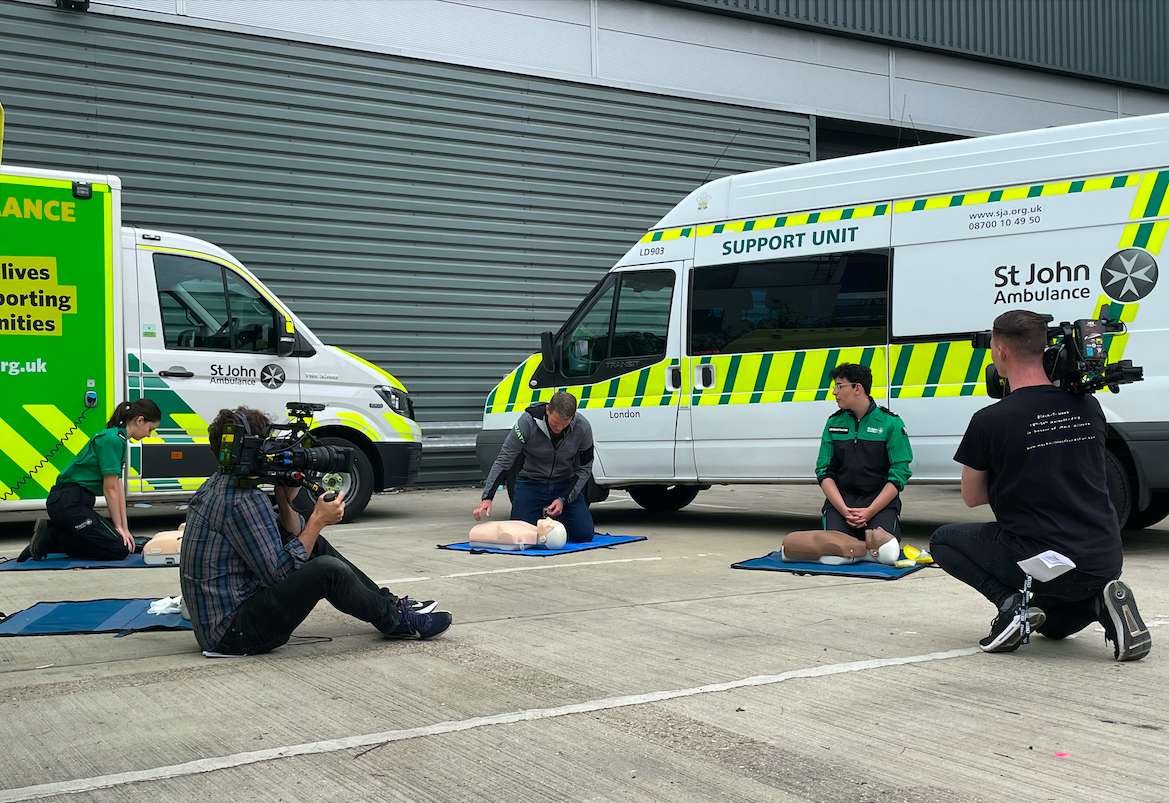 The scheme, which has been made possible by funding from players of People's Postcode Lottery, has been co-designed with help from Innovation Unit by young people for young people. Its aim is to identify the real-life situations that many of the country's youth are facing on a daily basis and provide life-saving skills to empower them to step forward in the moments that matter.  
In a four-minute feature, Cadets Raisa-Mihaela Stefanescu, 17, and Mackenzie Scott, 16, show presenter John Paul Davies and the Crimewatch audience what to do should they see someone get stabbed or suffer from an overdose. If you want to learn these skills yourself, you can see the episode here.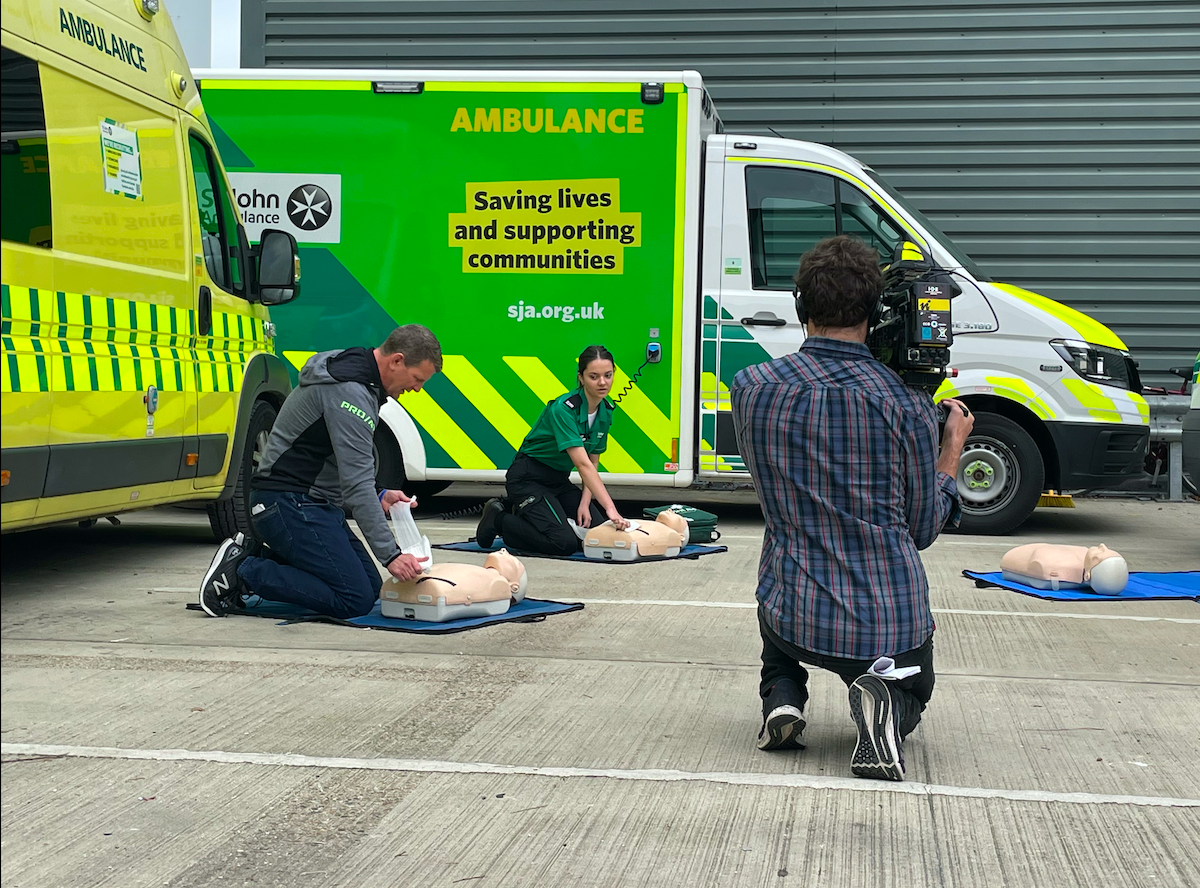 In the year to June, according to data released from the Met Police), stabbing incidents were up 28% in London, and since the August bank holiday, the country has seen more than 50 separate incidents. It is a sad reality, but St John is adapting to the ever-changing needs of the communities we serve.  
Unlike St John's other youth programmes, Young Responders is dedicated to reaching young people in underserved communities, those who need physical and mental health first aid training most but are least likely to be able to access it.  
When asked what impact she feels the Young Responders programme has, Raisa commented: "I like how it is community-based and accessible to the kind of young peoples who might not be likely to commit to St John on a full-time basis. That's the biggest advantage of this project, in my view – the fact that it reaches out to young people where they are at currently.
I know a lot of people my age might be put off the idea of joining the cadets of any charity because of the uniform aspect and the long-term commitment. But here's the funny thing: those young people who don't want to join? They're probably be the ones who will benefit the most"

.

 
For more information about our amazing volunteers like Raisa and Makenzie, please visit www.sja.org.uk/askme