Monday 16 October 2023: A St John Ambulance Cadet from Stoke came face-to-face with one of ITV daytime's most popular characters, The Chase star Anne Hegerty AKA, 'The Governess'.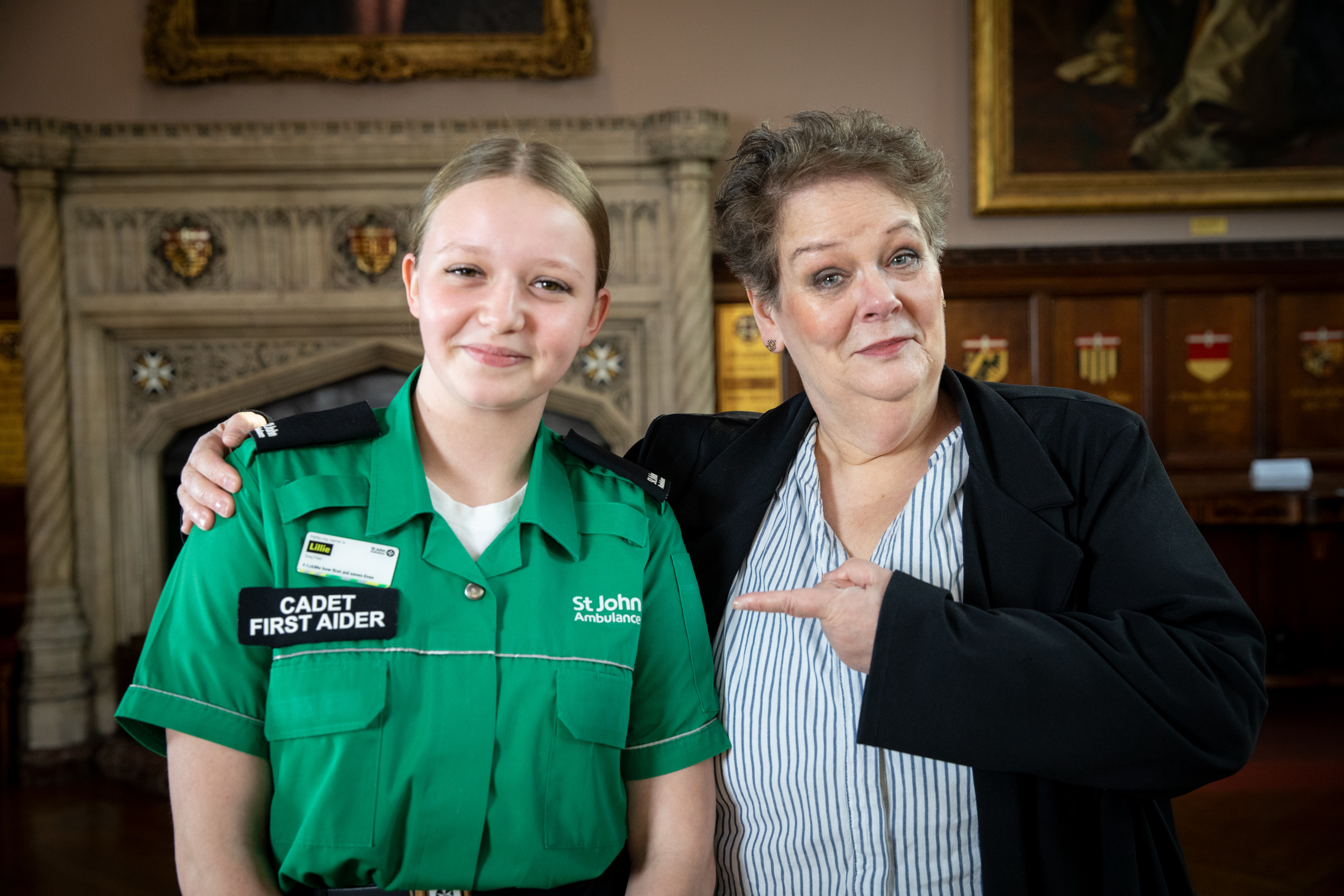 Former I'm a Celeb camp mate, Anne, joined 17-year-old Lillie-Mae Hulme for a first aid awareness session marking the two-year anniversary of her dad, Philip Hulme's, cardiac arrest.  
Student and self-proclaimed 'biggest fan' of the show, Lillie met Anne and shared her emotional story with the star to help encourage more people to learn lifesaving first aid and demonstrated the skills she used to save her dad's life.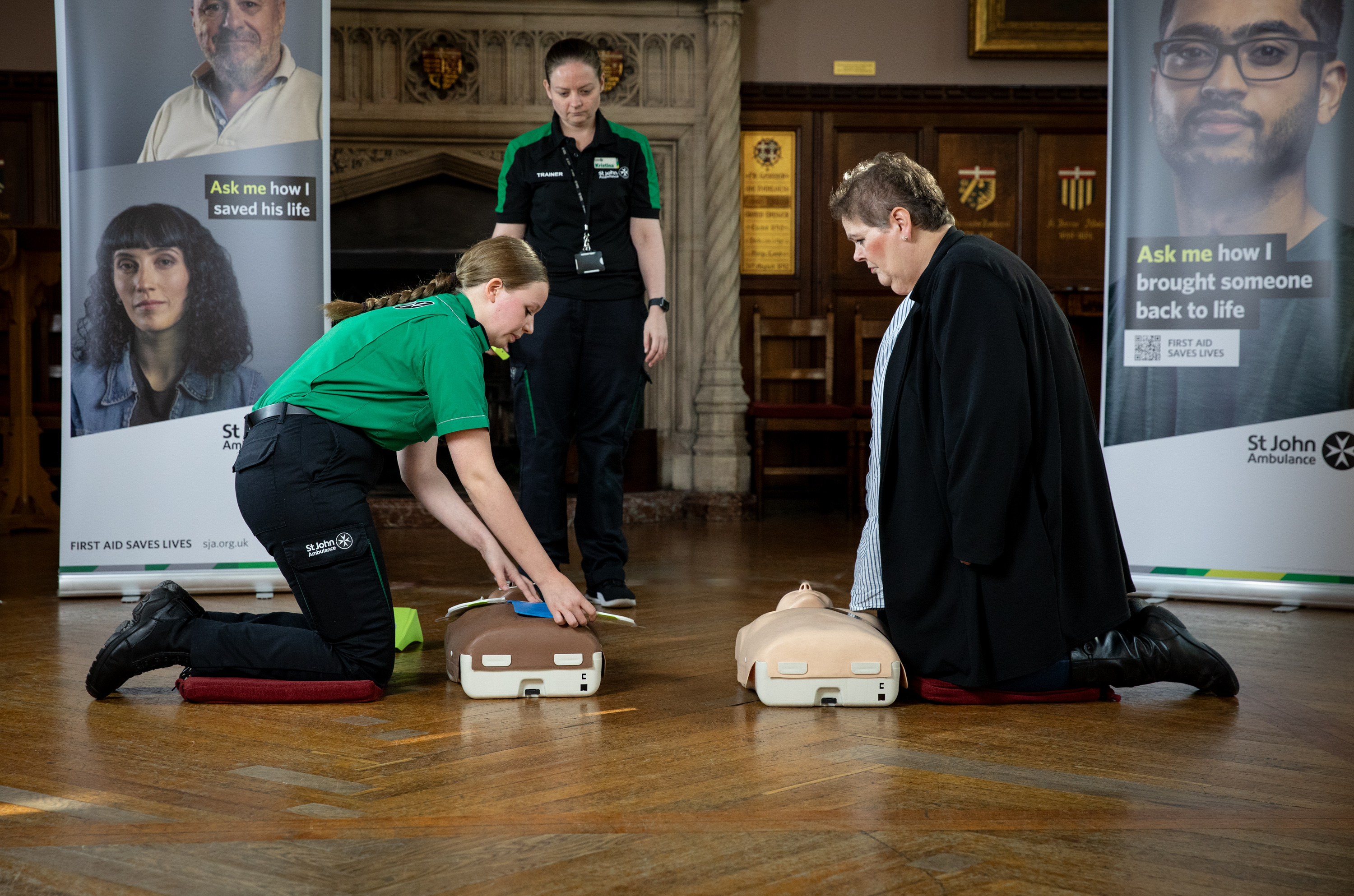 Lillie was just 15 when her dad's heart stopped in the middle of the night. She was woken by the screams of her step mum, Asta, and rushed into the bedroom where she found her dad on the floor, blue in colour. 
With no previous first aid experience, Lillie used techniques she had watched on St John Ambulance's socials just one week before to give Philip CPR and save his life. Lillie's brave actions ensured blood continued to pump around her dad's body until paramedics arrived. 
Philip's heart was shocked six times with a defibrillator before he was rushed to hospital where he was fitted with an internal defibrillator and spent two weeks on an intensive care ward before recovering at home. 
Healthcare student Lillie, who dreams of one day becoming a paramedic, and watches The Chase every day with her nan, taught Anne how to give CPR and use a defibrillator before then becoming the newest 'unofficial chaser' as she tested Anne on her on her first aid knowledge with a quickfire quiz.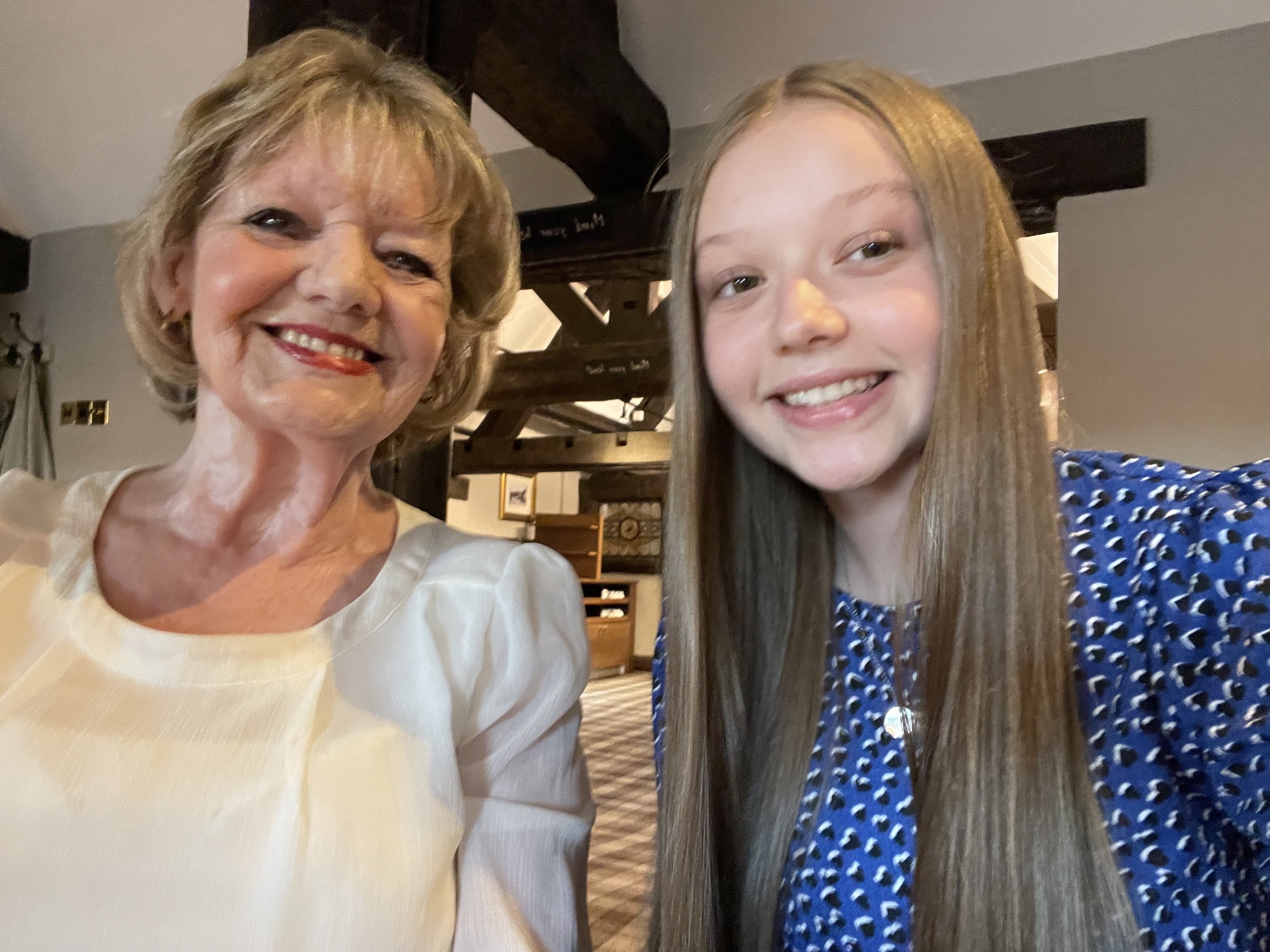 Anne, who herself was a St John Cadet when she was 12, said: "Lillie-Mae is an inspiration because I've never been in a position where I've actually saved someone's life. It's an extraordinary thing to do and I'm incredibly impressed. The demonstration today was fascinating - learning how to give chest compressions, how many to do and how to give rescue breaths. I'm definitely a little more confident than I was yesterday."  
But little did Lillie know, Anne was about to bring on another chaser, 'The Beast', AKA Mark Labbett, who video called the pair and commended Lillie on her brave actions.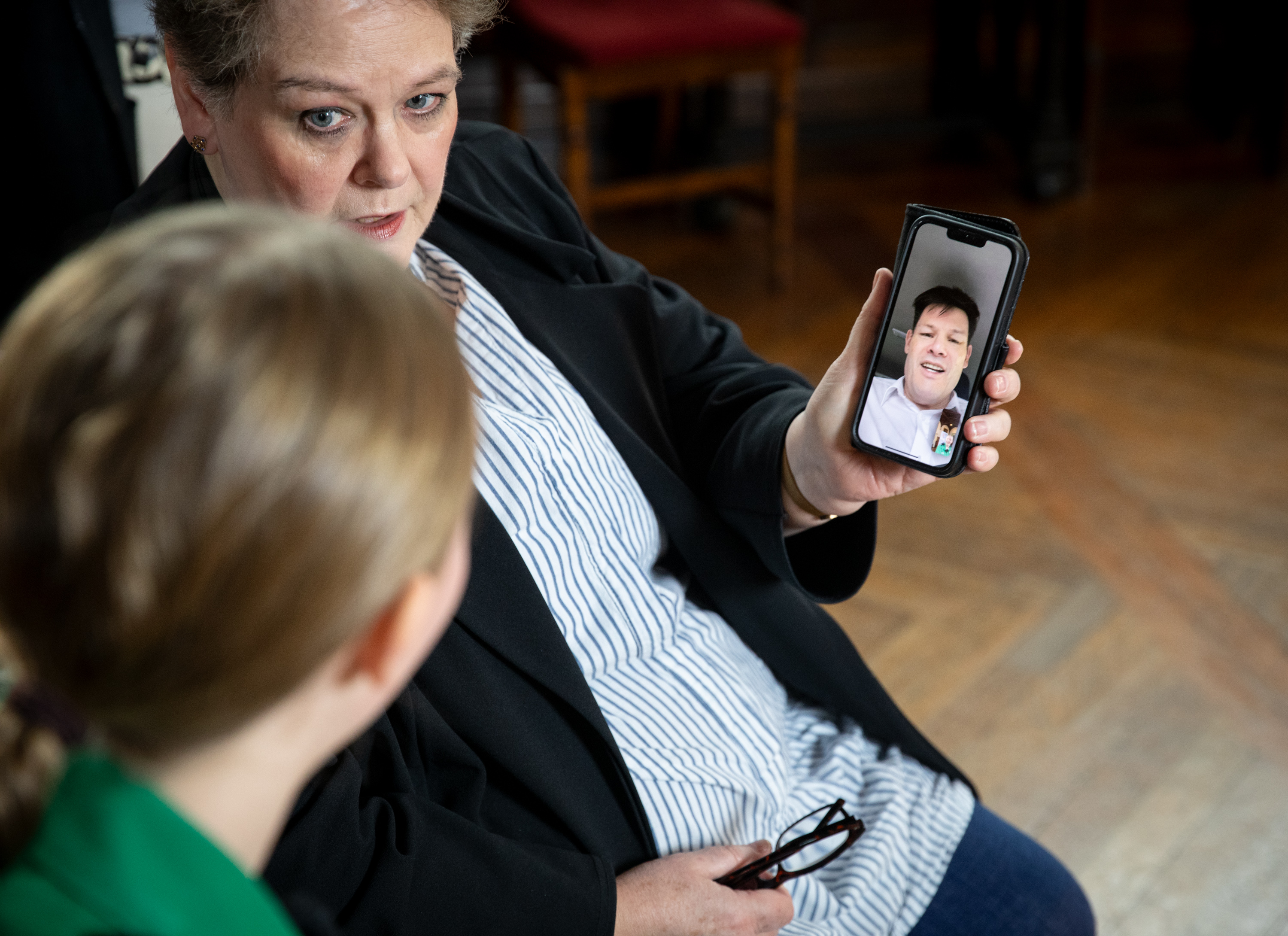 Mark said: "I'm very impressed with Lillie and that she was able to save her dad's life by giving him CPR. I think every one of us should learn how to give first aid.  
"I did a course around 20 years ago when I was a teacher, and it was very useful. I always remember you need to sing 'Staying Alive' to keep the beat! I think it's a marvellous thing Lillie is doing - showing others how to save someone's life." 
Lillie said: "It was so surreal, I never thought in a million years I would ever meet one of The Chasers, let alone two! Both me and my nan are massive fans of the show, so it was an amazing experience. 
"I was shocked at first as Anne seems quite scary on the telly, but she's actually really lovely! I feel so lucky to have been able to show her just how important first aid is and how I was able to save my dad's life."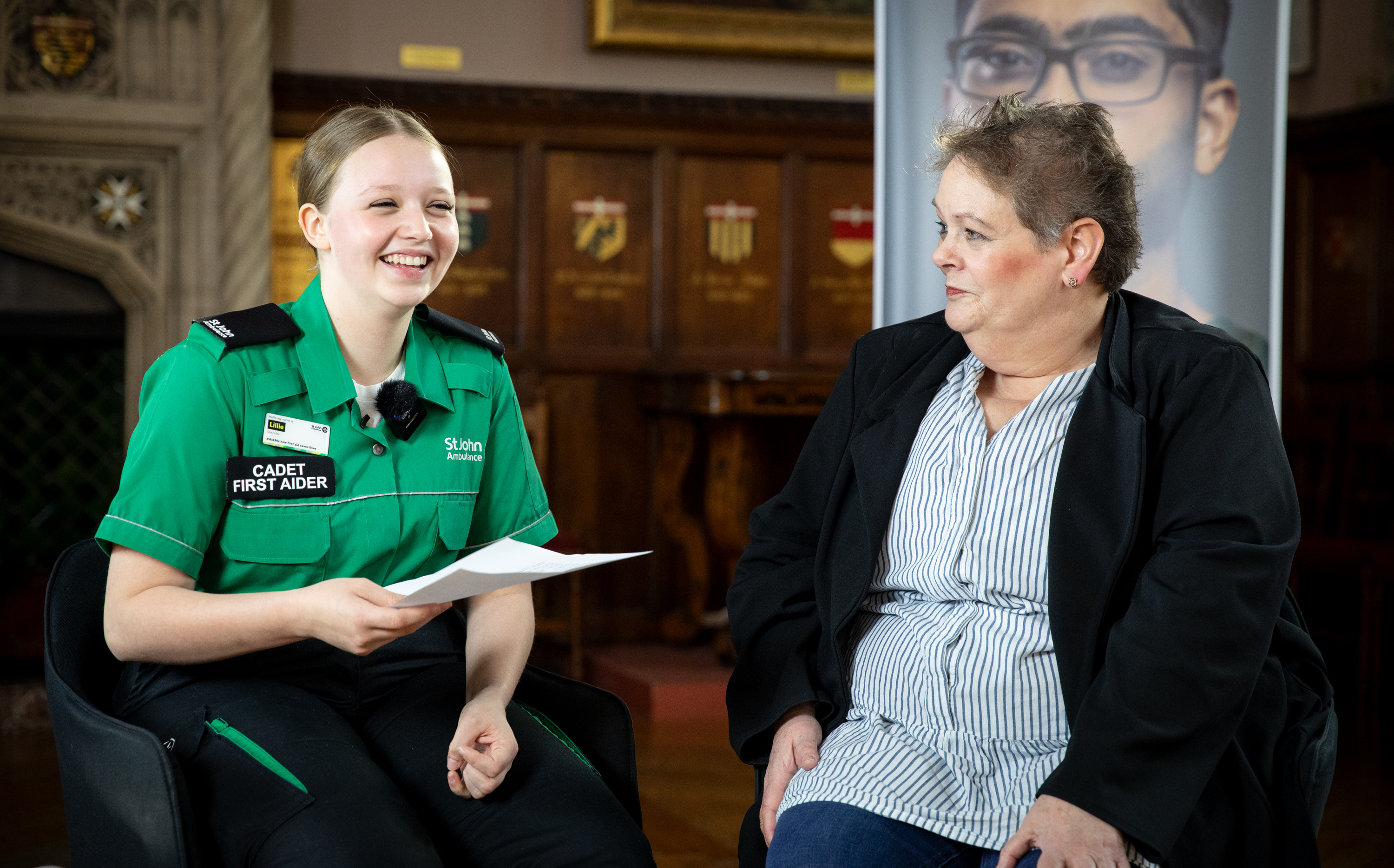 Every year there are approximately 30,000 out of hospital cardiac arrests in the UK; currently, just one in ten people survive. St John Ambulance is committed to building more resilient communities through first aid - giving people the confidence to step in and help save lives. 
Throughout October the charity is running first aid awareness sessions across the country for Restart a Heart – a national awareness campaign led by the Resuscitation Council UK which aims to create more lifesavers by teaching CPR and defibrillator awareness.  
More information about St John Ambulance's lifesaving work and first aid sessions in your area go to: www.sja.org.uk